Krawlers Edge 304 Stainless Steel 23 GAL EFI Early Bronco Fuel Tank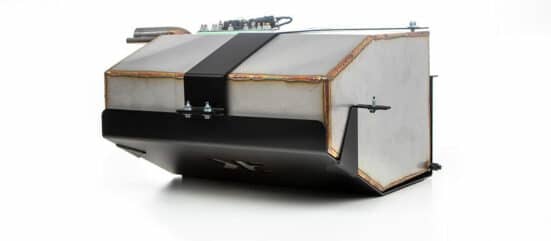 Enhance your early Ford Bronco's performance with the Krawlers Edge 304 Stainless Steel 23 Gal EFI Early Bronco Fuel Tank.
This high-capacity gas tank is a significant upgrade from the original, offering nearly double the fuel capacity to extend your off-road adventures.
What's the Krawlers Edge Early Bronco fuel tank made of?
Constructed from durable 304 stainless steel, this fuel tank for the Classic Bronco is designed to withstand the rigors of off-road driving. Stainless steel is renowned for its resistance to corrosion and rust, ensuring the longevity of your fuel tank even in the harshest conditions.
The Krawlers Edge fuel tank comes equipped with a 340 lph Aeromotive fuel pump, ensuring efficient fuel delivery to your Bronco's engine. This high-performance pump guarantees reliable operation, whether you're cruising on the highway or tackling challenging off-road trails.
To provide accurate fuel level readings, the tank includes an ISSPRO sending unit with a 75-10 ohm range. This reliable component ensures you're always aware of your fuel status, preventing unexpected stops during your journey.
The tank features -6 supply and return fittings, providing secure and leak-free connections. These fittings are designed for easy installation, making the upgrade process straightforward and hassle-free. Our gas tanks work perfectly with the Kincer Chassis Early Bronco Chassis or an original OEM frame!
Off-road Protection For Your Gas Tank
Finally, to protect your investment, the Krawlers Edge fuel tank comes with a powder-coated skid plate. This robust plate shields your fuel tank from potential damage when navigating rough terrain, ensuring your Bronco is ready for any off-road challenge.
The Krawlers Edge 304 Stainless Steel 23 Gal EFI Fuel Tank is a comprehensive upgrade for your early Ford Bronco. Its superior capacity, durable construction, and high-performance components make it an excellent choice for any Bronco owner looking to enhance their vehicle's off-road capabilities.
Now get out there and go on all the adventures you've always wanted to go on!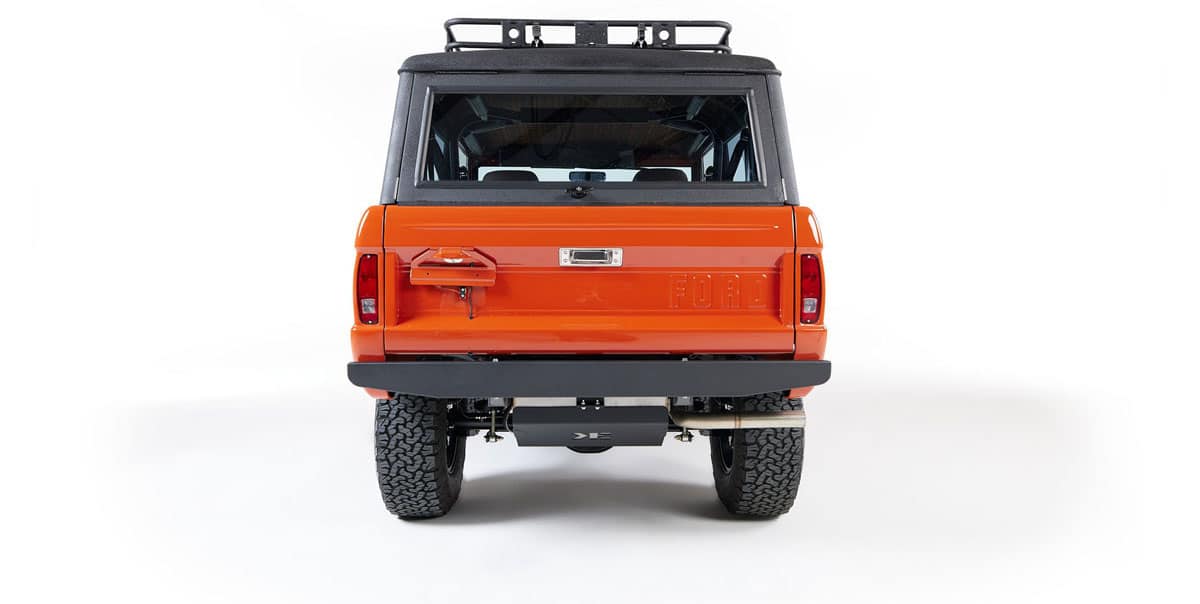 The Early Ford Bronco Fuel Tank: A Deep Dive
The Ford Bronco, an iconic American SUV, has a rich history that's deeply intertwined with its fuel tank design.
Fuel Tank Capacity – How many gallons will it hold?
The early Ford Bronco, specifically those models produced from 1966 to 1977, came equipped with a fuel tank that held approximately 12-13 gallons. However, Ford also offered options for auxiliary tanks, allowing Bronco owners to significantly increase their vehicle's total fuel capacity.
Fuel Efficiency – How many miles per gallon did the Early Bronco get?
The fuel efficiency of the early Ford Bronco varied depending on the specific model and engine type. On average, these rugged SUVs achieved around 10-15 miles per gallon (MPG). However, it's important to note that actual MPG could fluctuate based on factors such as driving conditions and vehicle maintenance.
Early Bronco Fuel Tank History
The Bronco's fuel tank has a interesting history. Initially, the Bronco came with a single 12-gallon tank located in the rear of the vehicle. In 1967, Ford introduced an optional auxiliary tank, also situated in the rear, effectively doubling the Bronco's fuel capacity. This innovative design was unique for its time and contributed to the Bronco's reputation as a highly capable off-road vehicle.
Off-Road Capabilities Where It Matters
The Bronco was designed with off-roading firmly in mind. The strategic placement of the fuel tank in the rear of the vehicle helped distribute weight more evenly, thereby improving balance and stability. Additionally, the fuel tank was safeguarded by a skid plate to prevent damage from rough terrain, further enhancing the Bronco's off-road prowess.
Stainless Steel Fuel Tank Upgrade
Upgrading to a stainless steel fuel tank can offer several advantages. Firstly, stainless steel is more resistant to corrosion and rust compared to other materials, which can significantly extend the lifespan of the tank. Secondly, stainless steel is more durable and can better withstand the impacts and abrasions that can occur during off-road driving. Lastly, stainless steel tanks often boast a larger capacity than the original tanks, which can increase the vehicle's range.
Our Krawlers Edge early Ford Bronco fuel tank will increase your vehicle's performance and off-road capabilities! Go farther!
Ready to create unforgettable experiences?
Krawlers Edge is the premier innovator in Early Bronco restoration and fabrication with the best CNC mandrel bent custom Early Bronco chassis in the business.
© 2023 Kincer Engineering & Design, LLC