Building Your Early Bronco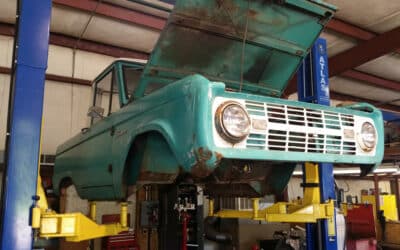 Rust. That four-letter word sends shivers down the spines of car enthusiasts and collectors, especially those with a passion for the classic Ford Bronco.  Buying a vintage Bronco is a substantial investment, so understanding how to identify and manage rust is crucial....
Ready to create unforgettable experiences?
Krawlers Edge is the premier innovator in Early Bronco restoration and fabrication with the best CNC mandrel bent custom Early Bronco chassis in the business.
© 2023 Kincer Engineering & Design, LLC