Coyote Tilt Steering Column Kit for Early Bronco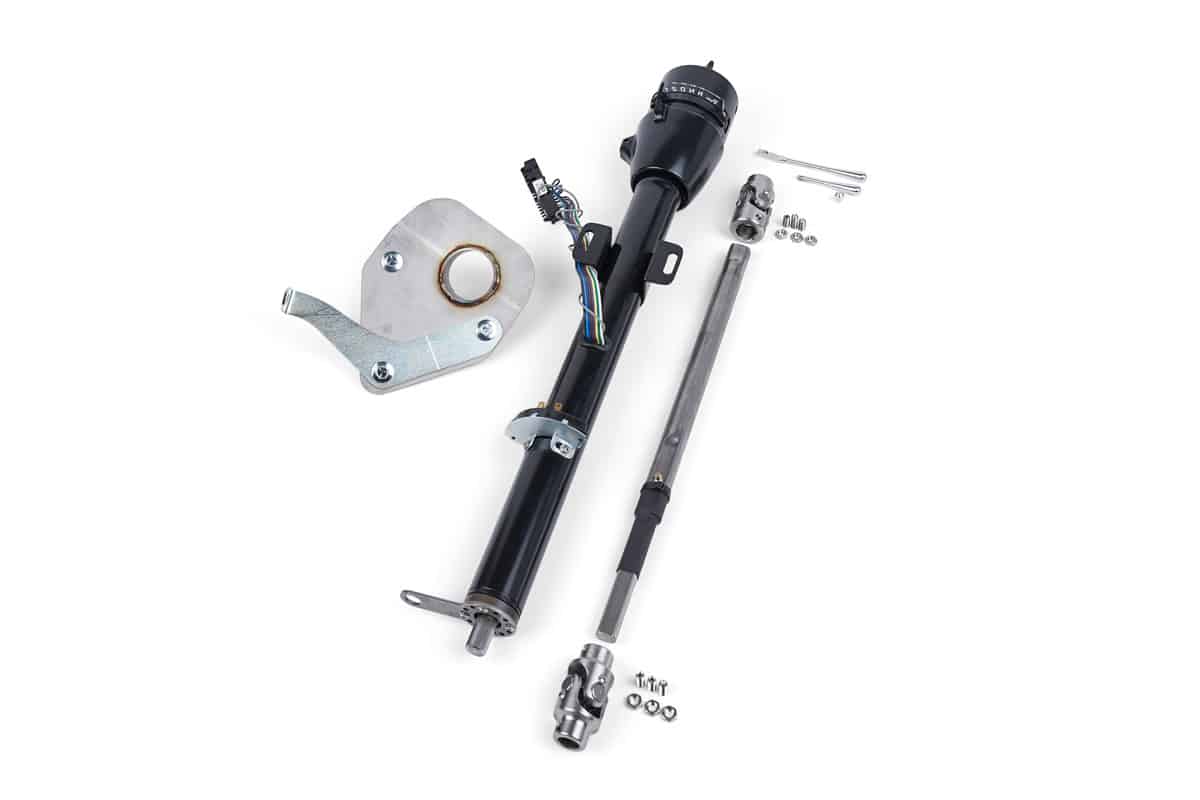 Experience the transformation of your Early Bronco with our Coyote Tilt Steering Column Kit for your Coyote Engine Swap. 
Our steering column kit is designed for use with 6R80 and 10R80 automatic transmissions as well as any manual transmission and is a game-changer in the automotive industry, setting a new standard for comfort, control, and reliability. Choose from our two shift options: the floor shift column kit for $1,595 and the column shift column kit for $1,795.
Why a Steering Column Kit is Vital for Your Coyote Swap
When undertaking a Coyote swap for your Early Bronco, the steering column becomes a very tight fit in the engine bay. Upgrading your steering column with our kit enhances the connection between you and your vehicle, provides adequate clearance to the Coyote valve cover, and provides smoother handling, greater comfort, and improved safety. 
A sloppy, old steering column can totally ruin the experience of an Early Bronco.  Every time you are driving a Bronco, you are in contact with the steering wheel and steering column the whole time.  These are components that can set the feel of quality for the whole build.
Our kits include a firewall plate, clamp, boot, adjustable column clamp, and a collapsible steering shaft with u-joints specific to your steering box—everything you need for a seamless installation and upgrade.
Why Choose Krawlers Edge for Your Early Bronco Components
We at Krawlers Edge are committed to quality and customer satisfaction. We understand your love for the Early Bronco, and that's why our products are designed to bring out the best in your vehicle. We lean on the experts of control – Flaming River – for the column itself.  They have been in the steering column business for years and we consider them the go-to for modernizing the steering column on these classic Broncos.  Our Coyote Tilt Steering Column Kit not only ensures improved handling and comfort but also enhances the overall aesthetics of your Bronco.
Our prices are competitive, and we offer top-notch customer service. We're a trusted name in the industry, providing only the best parts and components for your Early Bronco.
One of the key benefits of the Krawlers Edge steering column package is the extended engineering of the shifter cable for automatic applications.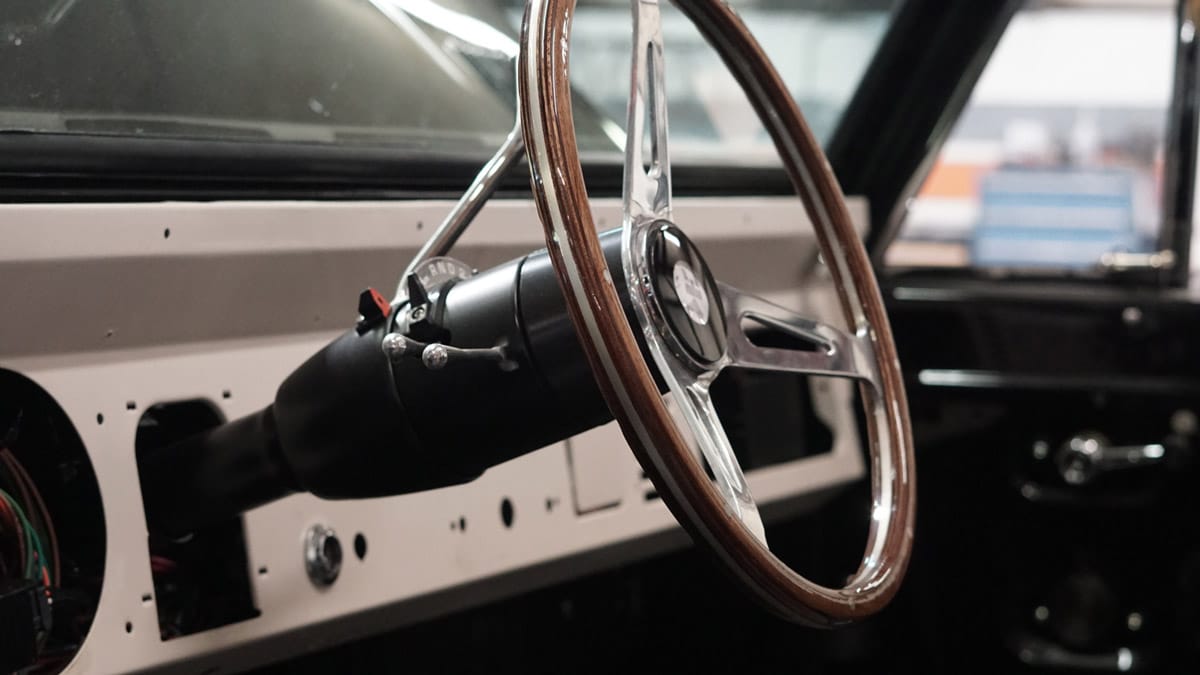 Upgrade Your Early Bronco Today with Krawlers Edge
Don't let your Early Bronco be just another vehicle. Transform it into a machine that stands out on the road. Purchase the Coyote Tilt Steering Column Kit today from Krawlers Edge.
Visit our website, Krawlersedge.com, to explore more about our products and services. Upgrade your drive. 
Experience the Krawlers Edge difference.
Additional Offering: Enhance Your Control with our Coyote Steering Column Cable Kit
Take your driving experience up a notch with our Coyote Steering Column Cable designed specifically for use with our Coyote column kit with a 6R80 or 10R80 transmission. Priced at just $219.99, this cable kit is the perfect companion to our Coyote Tilt Steering Column Kit.
This high-quality steering column cable kit ensures smoother and more responsive shifting and corrects the shift point locations on your indicator providing you with superior control, shifting confidence, and an enhanced driving experience. It's a small investment with big returns, improve the performance of your Early Bronco.
Without this kit, you may be able to cobble something together to shift your transmission, but the shift indicator on your column will not accurately relay the transmission position.  For both 6R and 10R applications, we designed and engineered custom shift levers and bracketry.  We also change out the letters and numbers on the shift indicator by creating a custom sticker.  With these changes, when the transmission is in Drive or any other gear, the indicator on the column will reflect accurate information to the driver.
Upgrade your Early Bronco with the Coyote Steering Column Cable today.
Your ride deserves the best, and at Krawlers Edge, we work hard to give you that!
Ready to create unforgettable experiences?
Krawlers Edge is the premier innovator in Early Bronco restoration and fabrication with the best CNC mandrel bent custom Early Bronco chassis in the business.
© 2023 Kincer Engineering & Design, LLC